The United States Department of Health and Human Services (HHS) just released a
new set of rules
that are focused specifically on improving transparency and fairness when it takes on a civil enforcement action against a regulated party, to include certain
Medicare Fraud
situations.
In Part One of this blog post, we talked about how the new rules are meant to ensure that regulated parties are not improperly exposed to significant liability solely based on a violation of an HHS guidance document, when there was no actual violation of law.  Further, we discussed how a civil enforcement action should not unfairly surprise a regulated entity.  Rather, HHS requirements must be clear and publicly available so that all parties have fair warning before an action that could have significant legal consequences is initiated against them.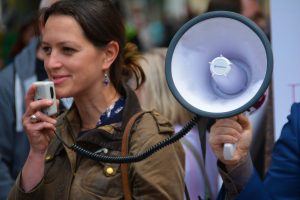 Now, in this Part Two of this blog post, we are going to move to the new rules that demand fairness in the enforcement action phase of an HHS investigation.  Specifically, we will discuss how the new HHS rules require that regulated parties have an opportunity to contest an enforcement action, and then we will move to those circumstances when a party cannot be afforded an opportunity to contest an HHS action.    
Opportunity to Contest
When HHS is ready to take enforcement action against a provider or other entity, it must provide the party with an opportunity to be heard.  This can be done orally or in writing.  To allow the entity to be adequately heard, HHS must provide it with its legal reasoning and the facts behind its proposed enforcement action.  The specific timeframe is at HHS's discretion, but it anticipates giving the investigated party 15 to 30 days.
Once the entity has been heard, HHS must issue a written response to the entity and detail the final reasoning for the Department's action. However, these provisions do not apply:
When HHS determines that there is an emergency such as a serious threat to health and safety; or
A statute authorizes proceeding without the opportunity to respond.
With regard to #1, the "serious threat" exception, there is an interesting disconnect between what the CFR regulation actually says and what HHS interprets it says.  The exact language, at 45 CFR section 1.9, states that the opportunity to be heard:
"[Does] not apply where the Department, in its discretion, determines there is a serious threat to health, safety, or similar emergency."
In its January 12, 2021, summary of these transparency rules, HHS stated:
"In this context, a serious threat means that, as reasonably determined by the Department, there is a non-negligible likelihood of the threat materializing."
What does a "non-negligible likelihood" standard mean?  Existing law doesn't help much, as few cases mention it, and those that do rarely explain the standard.  One case from the Seventh Circuit, however, seems to equate "non-negligible likelihood" with more than a low probability.
It will be interesting to see how often and under what circumstances HHS uses the serious threat exception to deny a provider or regulated entity an opportunity to be heard.  Based on its interpretation of the regulation, it could happen fairly frequently.
Times When the Transparency and Fairness Rules Do Not Apply
 There are some exceptions to HHS's new rules on transparency and fairness. They have been articulated as follows:
Actions related to national security, foreign and military affairs.
Actions concerning criminal investigations and prosecutions.
Actions involving the seizure or destruction of counterfeit or pirated goods.
Investigations related to corrective or disciplinary actions taken by HHS against its own employees.
Any other circumstances, at the HHS's Secretary's judgment, that would weaken national security.
These exceptions appear to be well tailored to avoid overdoing transparency and fairness when national security or criminal violations are involved.
Conclusion
 HHS has the admirable mission of enhancing the health and well-being of Americans.  These new rules help ensure that the Department goes about its mission in a transparent and fair manner when investigating and issuing enforcement actions, yet not apply when there is apparent Medicare Fraud of a criminal nature involved.
At Nolan Auerbach & White, LLP, we're always on the lookout for new cases, laws, or regulations that impact healthcare. If you have any questions about these regulations or any other healthcare subject, please contact us online at (800) 372-8304.