Guidance documents issued by the Centers for Medicare & Medicaid Services (CMS) have come under increased scrutiny in recent years.  The U.S. Supreme Court, in the 2019 case of
Azar v. Allina Health Services
, jumped into the discussion, finding that the rulemaking requirements of a public notice-and-comment period apply to guidance documents from the CMS if those documents change a "substantive legal standard." 
Healthcare Fraud
prosecutions may feel the impact of these changes – it remains to be seen.
Although the Supreme Court limited its opinion to the facts in the case before it, its holding suggests that any guidance documents issued by the CMS without allowing for notice and public comment may not be lawful.  Following that decision, the Department of Health and Human Services (HHS) in August 2020, proposed new rules limiting the use of guidance documents.  The rules were finalized in December 2020.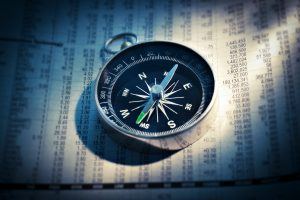 In this blog post, we discuss the purpose of CMS guidance documents, and then touch upon the scope and new definitions related to HHS's new "good guidance practices."
Guidance Documents and the Problems Those Documents Present
As you know, CMS implements the laws passed by Congress that are related to Medicare, Medicaid, the Children's Health Insurance Program, and the Basic Health Program.  In order to execute on those programs, CMS has (since the Medicare law was passed in 1965) issued a variety of guidance documents to explain how the laws and regulations will be implemented, and what individuals and companies need to do to comply.  Guidance documents have typically been used to present CMS's then-current thoughts on a particular topic.
While guidance documents are generally used to inform the public on how CMS will interpret certain laws, CMS and other HHS agencies issuing guidance on other topics have garnered the reputation of using those guidance documents as if they had the force of law.  According toone view, that has become problematic for those healthcare entities making Medicare and Medicaid claims, and for CMS itself.
The issue, providers agree, is that if a guidance document is somewhat divorced from the source statute on which it is based, then healthcare organizations could be found to run afoul of the CMS guidance document, be punished for the violation, yet have actually not violated any actual law or regulation.
That, and the recent Azar decision, seemingly is why HHS has created new rules on "Good Guidance Practices," to limit how guidance documents are utilized by CMS.
HHS's Modified Practices Related to Guidance Documents – "Good Guidance Practices"
The new rules limit HHS's and CMS's ability to use guidance documents in investigations and enforcement actions, including those related to Medicare, Medicaid, and other federal healthcare programs.  In particular, the new practices:
Define key terms
Outline limitations on the Department's use of guidance documents
Create a guidance repository
Establish a process for petition and review of guidance documents
Outline an opportunity to contest proposed enforcement actions.
These rules can be found at 45 CFR §§ 1.1-1.9.  All quotations below are from these regulations or the Department's responses to comments on the proposed rules.
Scope
The good guidance practices apply to all divisions within the Department, including CMS.  In fact, when HHS published the new rules through the public notice-and-comment period, one commenter suggested that CMS guidance documents be exempt from the good guidance changes.  HHS, however, declined, concluding that it wanted all its divisions to follow the same rules. 
Definitions
 Accordingly, here are some updated definitions related to the new push for good guidance practices.
A guidance document is defined as:
[A]ny Department statement of general applicability, intended to have future effect on the behavior of regulated parties and which sets forth a policy on a statutory, regulatory, or technical or scientific issue, or an interpretation of a statute or regulation.
However, the following are not included within that definition:
Rules promulgated per the Administrative Procedure Act;
Practices and procedures of the Department;
Internal legal opinions; and
Pre-enforcement rulings like letter rulings, advisory opinions, no-action letters, and notices of noncompliance.
Of particular note is the definition of a "significant guidance document."  A significant guidance document is one that (i) is reasonably "anticipated to lead to an annual effect on the economy of $100 million or more," (ii) may materially and adversely affect the economy, or (iii) have other similar consequences.  Accordingly, consistent with Azar, significant guidance documents are subject to a 30-day public notice-and-comment process.
Interestingly, HHS has indicated that even though the create of a significant guidance document will go through a public notice-and-comment period, the recission of a significant guidance document would not be subject to a notice-and-comment process.