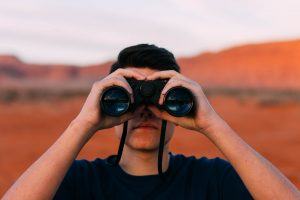 On March 2, 2020, the GAO delivered its report on fiscal year 2019 to Congress.
In this blog post, we delve into more detail about the findings of the GAO report, including statistics indicating Medicare Fraud and other Healthcare Fraud are on the rise.
Results of the GAO Study
GAO defines an improper payment as a "payment that should not have been made or that [was] made in [an] incorrect amount."  All years reported are in fiscal years.  GAO reported that for 2019, the federal government made $175 billion in improper payments, a 16 percent increase over 2018. By far, the major incorrect expenditures occurred in Medicare and Medicaid.
Table I summarizes the programs with the worst payment performance:
Table I

Program
Improper Payments (in Billions of Dollars)
Percentage of Total
Medicaid
57.4
32.8
Medicare
46.2
26.5
Earned Income Tax Credit
17.4
9.9
All Others
53.8
30.8
Medicare and Medicaid together accounted for $103.6 billion of the government's 2019 incorrect expenditures, accounting for 59 percent of all such payments made by federal agencies.
Types of Improper Payments
Several different types of expenditures accounted for the $175 billion total:
Overpayments in the amount of $79.1 billion (45.2 percent).(It is a violation of the False Claims Act to knowingly retain overpayments).
Underpayments totaling $12.9 billion (7.4 percent).
Unknown in the amount of 74.1 billion (42.4 percent).
In violation of a statute or regulation: $8.7 billion (5 percent).
Other than the sheer size of these numbers, it's interesting to note that in over 40 percent of these payments, the responsible federal agency simply can't explain what type of mistake occurred.
Root Causes
The report also identifies three main root causes for the improper payments:
Insufficient documentation. About 40 percent of the time, the agency simply did not have supporting documentation.
Administrative error. Mistakes in data entry, classification, or processing of applications or payment accounted for approximately 20 percent.
Lack of Authentication. Another 20 percent of the time, the agency could not verify eligibility criteria.
Other causes included program design or structural issues, lack of medical necessity, or others.
HHS's Performance in 2019
With $103.6 billion in improper Medicare and Medicare payments, it is worth looking at HHS's 2019 performance in more detail. The GAO report indicates that HHS failed to meet the six IPERA criteria required of each agency. Specifically, HHS did not publish an estimate of improper payments, prepare corrective actions for preventing or minimizing future errors, and did not meet specified reduction targets for gross improper payments.
HHS's 2019 Performance Compared to 2018
Given that HHS failed to prepare corrective actions to prevent or minimize future payment errors, it is no surprise that the Department did not improve performance in 2019. In fact, on average, it became worse, as illustrated below:
Table II

Program
2019 Improper Payments (in Billions of Dollars)
2018 Improper Payments (in Billions of Dollars
Change in Improper Payments (in Billions of Dollars
Reason Provided by HHS
Medicaid
57.4
36.2
+21.2
Medicaid reintroduced the eligibility component of the Payment Error Rate Measurement. HHS also blamed as a "significant cause … errors resulting from state noncompliance with provider screening and enrollment requirements."
Medicare Fee-For-Service (Parts A and B)
28.9
31.6
-2.7
It reduced improper payments for durable medical equipment, prosthetics, and other supplies.
Medicare Advantage (Part C)
16.7
15.6
+1.1
The Department's explanation is not helpful. In essence, it claims that the increase would have been worse, but for "Advantage organizations' submission of more accurate diagnoses for payment."
Children's Health Insurance Program
2.7
1.4
+1.3
HHS reintroduced the eligibility component of the Payment Error Rate Measurement. Again, HHS blamed the states for "not following the appropriate process for screening and enrolling providers.
Total
105.7
84.8
+20.9
For these programs in HHS, 2019 resulted in an increase of $20.9 billion in improper payments – an increase of nearly 25 percent.
Conclusion
The federal government mismanages the payment of billions of dollars a year, or, more to the point, allows the vast majority of it to be obtained by entities engaging in Medicare Fraud other Healthcare Fraud. In many cases (40 percent), the responsible agency cannot even identify why the improper payment occurred. HHS leads all federal agencies in improper payments with $105.7 billion. And the Department is not headed in the right direction. In 2019 alone, these increased by nearly 25 percent.  While we can all understand that mistakes happen and not every dollar can be accounted for, these numbers suggest much more than mistakes.