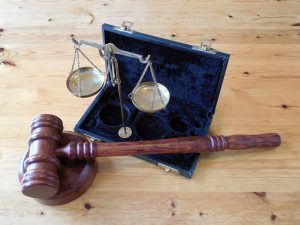 In U.S. v. Mallory, the 4th Circuit Court of Appeals issued a recent opinion regarding violations of the Federal Anti-Kickback Statute and involving Medicare Fraud.  The facts involved Latonya Mallory, who founded Health Diagnostic Laboratory (HDL) in 2008. HDL provided blood testing for cardiovascular disease and diabetes. One year later, Dent and Johnson formed BlueWave Health Consultants Inc. which entered into an exclusive contract with HDL to market and sell HDL's tests. HDL agreed to pay BlueWave a base fee, as well as a percentage of its revenue based on the number of HDL blood tests that physicians ordered. In 2010, BlueWave entered into a similar agreement with another lab, Singulex, which also provided blood testing for cardiovascular disease. This contract also permitted BlueWave to collect a base amount plus a sales commission based on the number of tests sold.
HDL agreed to pay BlueWave between 13.8 and 19.8 percent of the revenue it generated for HDL. Singulex agreed to pay BlueWave 24 percent of the revenue it generated for HDL. To fill out its sales force, BlueWave then contracted with other independent salespeople. Under these agreements, the salespeople also obtained commissions based on the volume of sales made.
HDL and Singulex used the same business model: in exchange for ordering one of their blood tests, the labs paid physicians a "process and handling fee" ("P&H fee"). According to Defendants, the P&H fee covered the costs physicians incurred when preserving a blood sample and shipping it to either HDL or Singulex. HDL paid physicians a $3 "draw fee" (compensation for drawing blood) plus a $17 P&H fee (compensation for handling and shipping the blood samples), for a total of $20. Singulex paid physicians $13 for drawing and processing the blood.
Between 2010 and June 2014, Medicare and TRICARE (the federal health care plan for members of the military) paid HDL approximately $538 million and HDL paid BlueWave approximately $220 million. Medicare and TRICARE paid Singulex approximately $47 million, and Singulex paid BlueWave approximately $24 million.
The Evidence at Trial
At trial, the Government contended that the payments made by HDL and Singulex to BlueWave and its sales contractors violated the Anti-Kickback Statute because these commissions constituted "remuneration" intended to induce sales representatives to sell as many tests as possible. This is in violation of the law because the Anti-Kickback Statute prohibits "knowingly and willfully" soliciting or receiving remuneration in exchange for "arranging for the furnishing" of a healthcare service and "recommending purchasing" a healthcare service. Additionally, it prohibits "knowingly and willfully" paying remuneration to "induce" someone to take such actions.
The Government maintained that the statute thus prohibited HDL and Singulex from paying BlueWave for inducing others to arrange the tests. Similarly, the Government contended that the statute prohibited BlueWave from paying its salespeople for recommending purchase of the tests. The Government argued that since Defendants knowingly entered into agreements to pay independent contractors based on volume, they violated the Anti-Kickback Statute.  Ultimately a jury agreed with the government's position, and the court awarded a $111 million judgment against all three defendants.
Defendants Claim Fundamental Error by the Trial Court 
The defendants assert that the district court fundamentally erred in denying them judgment as a matter of law. The Defendants claim that the Government failed to prove that they "knowingly and willfully" violated the Anti-Kickback Statute, and so they cannot have "knowingly" run afoul of the False Claims Act. The 4th Circuit (Appellate Court) rejected the Defendants' argument, opining that the Government provided abundant evidence as to Defendants' knowledge and intent:
Attorneys from within both HDL and BlueWave warned Defendants that paying commissions to independent contractors might well violate the Anti-Kickback Statute. In August 2012, HDL's general counsel wrote a memo to HDL board members, including Mallory, explaining that its BlueWave contract posed a "high degree of risk" of violating the Anti-Kickback Statute. Counsel explained that the U.S. Department of Health and Human Services's Office of the Inspector General "has provided commentary regarding its concern over independent contractor sales agreements with compensation based on a percentage of sales." He urged the Board to change to an "employee-based sales system."
An HDL employee-lawyer who oversaw HDL's compliance efforts, testified that he recognized that the Anti-Kickback Statute prohibited arrangements like the commission-based one with BlueWave, and that he discussed these concerns in meetings with board members, including Mallory.
In November 2013, an attorney working for BlueWave sent Johnson the opinion in United States v. Vernon, which upheld a conviction under the Anti-Kickback Statute based on the payment of commissions to a third party.
There was evidence presented that outside lawyers warned all three Defendants about the illegality of the commissions. An attorney for BlueWave salesperson testified that he cautioned BlueWave about problems with the commissions in September 2013.
At one point, Mallory forwarded an email to her colleagues, including Dent and Johnson, stating that a BlueWave attorney "has issues with the [BlueWave] contract."
Thus, the 4th Circuit ruled a reasonable jury could conclude that Defendants willfully paid commissions to independent contractors and, accordingly, that they knowingly violated the Anti-Kickback Statute.
Commission to Salespeople – a Kickback?
Another issue the Defendants raised is that they are entitled to judgment as a matter of law because commissions to salespeople can never constitute kickbacks under the Anti-Kickback Statute. However, there is no language in the statute stating this. Further, federal appellate courts have frequently upheld Anti-Kickback Statute violations based on commission payments to third parties.
Defendants also argued that they cannot be liable under the Anti-Kickback Statute because BlueWave sales representatives did not directly refer HDL or Singulex tests to patients. The court ruled that this is simply not true and that the Defendants misread the plain text of the statute. The statute expressly prohibits individuals from receiving remuneration in exchange for "arranging for or recommending purchasing" healthcare services.
Defendants Denied a New Trial
Additionally, Defendants claim that the court erred in denying them a new trial. A new trial is warranted only if the verdict is against the clear weight of the evidence, based upon false evidence, or will result in a miscarriage of justice
Should Experts Have Been Excluded?
The trial court excluded three expert witnesses at trial: a healthcare attorney, a nurse, and a purported expert on the fair-market value of P&H fees. Under Federal Rule of Evidence 702, the trial judge "must ensure that any and all scientific testimony or evidence admitted is not only relevant, but reliable."
In determining whether an expert's reasoning or methodology is scientifically valid, a court considers a host of Daubert factors, including whether the theory can be (and has been) tested; whether the technique is subject to peer review; the rate of error; the existence of standards controlling the technique's operation; and whether the technique has garnered general acceptance.
The 4th Circuit ruled that the district court's exclusion of the expert witnesses was not improper. It ruled: The healthcare attorneys' testimony as to whether Defendants "would have reason to know what the legal obligations were" was a legal conclusion and was prohibited; the nurse's testimony did not rest on sufficient facts or data, and she lacked personal knowledge about Medicare's precise methodology. This testimony was properly excluded; finally, the district court excluded the FMV expert's testimony because the Court found his methodology for calculating the fair market value of P&H fees unreliable. In excluding the testimony of these experts, the appeals court ruled that the district court did not abuse its discretion
Conclusion
Among other issues, this case makes it clear that disregarding attorney warnings about violation of the Anti-Kickback Statute is perilous.  If you have further questions on this or any healthcare subject, please contact the Whistleblower Firm – Nolan Auerbach & White, LLP.  We have the experience and resources to protect healthcare fraud whistleblowers.  Contact us online, or by calling 800-372-8304 today.