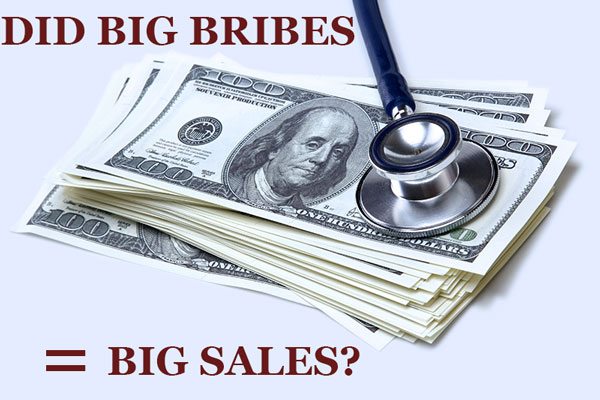 A kickback is where the giver says, "Thank you," and the recipient says, "Don't mention it."  – Robert Orben
It is not a foreign concept.  It is illegal for a drug company to pay doctors money to prescribe a drug. We don't know if GSK did it in China but this is what we do know….
In July 2012, GSK plead guilty and paid a record $3 billion to make both criminal and civil fraud allegations under the False Claims Act go away.  At the time it was hailed as the largest health care fraud settlement in history and the largest payment by a drug company here in the United States. There was a virtual laundry list of allegations including off label marketing, false price reporting and kickbacks.  Yes, kickbacks.  In the meantime GSK promised to be a good corporate citizen under its 5-year Corporate Integrity Agreement with HHS-OIG.   It was viewed as a major milestone and of historic proportions judging by a whole host of very good quotes made by a lot of very important U.S. government officials.  One of my favorites was by Rafael A. Medina, Special Agent in Charge of the Northeast Area Office of Inspector General for the U.S. Postal Service, "This settlement sends a clear message that taking advantage of federal health care programs has substantial consequences for those who try."
It appears according to news reports that it is now China's turn at bat against GSK in its attempt to stop fraud.  Their investigation which has just concluded involves not only bribery allegations but inflation of drug prices such that GSK's drug prices were up to 7 times that of other countries.  China has to be plenty mad.  Last July, senior executives of GSK China were detained on suspicion of commercial briber; now prosecutors say they have a total of 46 suspects.   We will keep you advised of developments on this story.